Costing in the NHS: Revisited
Introduction
In the summer of 1986, in the days before laptops, an aspiring young academic got out his quill and ink and wrote a 7,000 word extended essay on the subject of Costing in the NHS. Here I am again, more than 30 years later writing a modern day blog about the very same subject.
I recall little of that essay of yester year, but do remember writing for hours about the merits and demerits of activity based costing and how this may be implemented across the NHS.
This blog is aimed at introducing the topic of Costing to a new generation of Auditors and Finance professionals who may have already have some knowledge of NHS costing systems and others who may not have had any prior experience of the subject before.
A Quick Quiz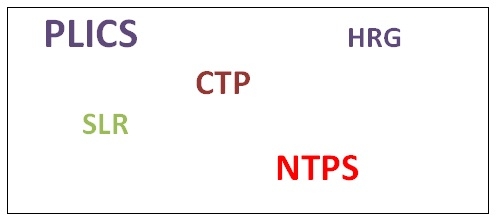 As we all know the world of the NHS is full of acronyms, but how many of the following acronyms do you know:
In the following sections I will be explaining these terms and the links between costing and charging.
Costing in the NHS – Why is it important?
Costing is used for many purposes, for example to: 
Help decision makers, managers and budget holders plan and develop services
Manage 'service lines' – looking in detail at the income and costs of services in much the same way as a private sector company analyses its business units
Support the development of commissioning strategies
Identify savings opportunities
Support business cases for investment or disinvestment
Build up realistic budgets and plans
Monitor performance and benchmark services
Support negotiations for funding and the agreement of local prices
Source: HFMA (2015)
The Need for Change
Growing demand for health services and flat real term funding has increased pressure on the NHS to deliver more efficient services. The availability of accurate costing data is seen as being key to unlocking efficient care delivery in order to achieve efficiency targets required.
Reference cost data has been collected by the Department of Health since 1997/98. However, it became widely accepted that 'reference cost' data did not provide the accuracy required particularly as there was variation in how these costs were being produced across providers.  Lord Carter's review of efficiency in hospitals, in particular, identified a 'huge inconsistency' in costing approaches across the NHS.
In 2012 Monitor proposed moving to the collection of Patient-Level information and Costing System (PLICS) data as having the potential to deliver more accurate and granular data, and in 2015 launched the Costing Transformation Programme (CTP) to implement PLICS across acute, mental health, ambulance and community providers. The CTP involves:
introducing and implementing new standards for patient level costing
developing and implementing one single national cost collection to replace current multiple collections
establishing the minimum required standards for costing software and promoting its adoption
driving and encouraging sector support to adopt Patient Level Costing methodology and technology
So what is PLICS?
PLICS is a system to derive costs at the patient level. It is designed to provide costing of the actual care that individual patients receive by bringing together healthcare activity with financial information in one place. Patient-level costs (PLC) are the output from the PLICS system.
NHS Improvement's Approved Costing Guidance sets out the costing approach that NHS Trusts must following order to produce costs at patient level. This guidance includes a set of healthcare costing principles and supporting healthcare standards.
The costing standards provide guidance for identifying activity and costs from the general ledger that are relevant to costing. This includes identifying patient-facing costs i.e. costs that relate directly to delivering patient care and are driven by patient activity, and support costs i.e. costs that do not relate to delivering patient care e.g. board costs, HR, finance, estates.
Further guidance is available which explains how support costs should be allocated to services. This includes the use of actual usage or headcount for Type 1 support costs such as finance and HR, and an activity-based method for Type 2 support costs which have some relationship to patient care activity volumes.     
What is the National Cost Collection?
The national cost collection is an annual exercise that applies to NHS providers of acute, community, mental health and ambulance services.
For acute Trusts in 2018/19 this means completing a mandatory PLICS collection for accident and emergency (A&E), admitted patient care (APC) and outpatients (OP) and a mandatory reference cost collection for all other service elements e.g. community health services, direct access, and radiotherapy.
What is SLM and SLR?
Service-line management (SLM) involves the organisation of services into specialist clinical areas that are then managed as distinct operational units led by clinicians.
Service-line reporting (SLR) supports this management approach by providing data on financial performance, activity, quality and staffing at the service-line level. It is designed to measure a Trust's financial performance by each of its service-lines rather than just at an aggregated level for the whole Trust.
Service-line reporting and service-line management taken together enables the leaders of service-lines to manage their services and lead improvement.
Service-line reporting can be implemented independently of Patient Level Costs (PLC). However, PLC provides a more detailed and sophisticated basis for the analysis of service line reports, e.g. variation analysis can incorporate income and costs at the patient level which facilitates engagement with clinicians.
What is the NTPS?
The National Tariff Payment System (NTPS) is a set of prices and rules that is published annually by NHS England and NHS Improvement which are used by providers of NHS care and commissioners to deliver the most efficient, cost effective care to patients. 
National tariffs cover a vast array of activities ranging from minor to complex interventions, from day case activities to activities that require a patient to stay in hospital. In a world where variables in the NHS are constantly changing, the tariffs act as a fixed certainty for when commissioners and providers meet at the negotiating table to decide activities for the next year.
Costing data provided by NHS Trusts as part of the national cost collection is a key source of data used in the production of national tariff prices. For example, reference costs collected from NHS Trusts in 2016/17 informed the 2019/20 tariff prices.
What Can We Do As Internal Auditors?
To conclude, costing is important for all NHS organisations for the reasons outlined above e.g. to support decision making and contract negotiations, and the availability of accurate costing data is seen by the Department of Health, NHS Improvement and NHS England as being key to unlocking efficient care delivery and the delivery of efficiency savings.
During my time with Audit Yorkshire I have worked with two NHS Trusts as they have developed their costing systems to produce costing data at a patient level, and this has served to rekindle my own interest in the subject.
As internal auditors, we can support all our NHS client organisations by ensuring that the costing systems they have in place are capable of producing accurate costing data and that the data produced is being made available to clinical leads and operational managers to inform heath care decisions and drive efficiency.
If anyone wishes to learn more about the subject of costing in the NHS please contact me. You can also access a wealth of published information on the subject through the internet including guidance published by NHS Improvement and HFMA.