Placement Year
Audit Yorkshire is offering the exciting opportunity to York St John University students to join our team on a 12 month placement, starting in August 2020. This is a great way for you to develop your employability skills whilst gaining an understanding of the audit and anti-crime function.
We will provide you with a mentor who will support and guide throughout the placement year. During your time with us you will:
Undertake all types of audits, risk assessment and consultancy assignments.
Compile and maintain audit working files which effectively provide documentary evidence to support audit conclusions and reports.
Develop a plan for testing the system's weaknesses and controls, including sample selection and testing strategies.
Write concise and constructive reports, showing findings and recommendations.
We will advertise the placement opportunity on this page from January 2020 and students will be required to submit their applications through NHSJobs.  Interviews will take place in February/March 2020.
Audit Yorkshire has previously supported Audit Interns and Graduate Management trainees - to hear their thoughts on their time in audit, please see these blog posts:
Graduate Management Trainee - My Time in Audit
Intern Internal Auditor - My Year with Audit
One of our Trainee Auditors has also shared the reason they chose a career in audit and discusses their experiences as a Trainee Internal Auditor, which is similar to what you would experience on your placement year
Internal Audit Trainee - What to Expect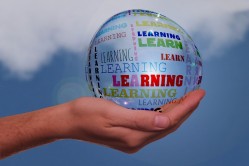 Insight Week (w/c 9th December)
Prior to students applying for the placement, we are offering a Insight week to give you the opportunity to find out more about audit by coming to our offices to shadow members of staff. During this time, tasks may include: attending meetings, testing, research and report writing.
To apply for the insight week, please use the contact form on our website here, and tell us why you would be interested in this opportunity at Audit Yorkshire. The cut off date is Friday 8th November.